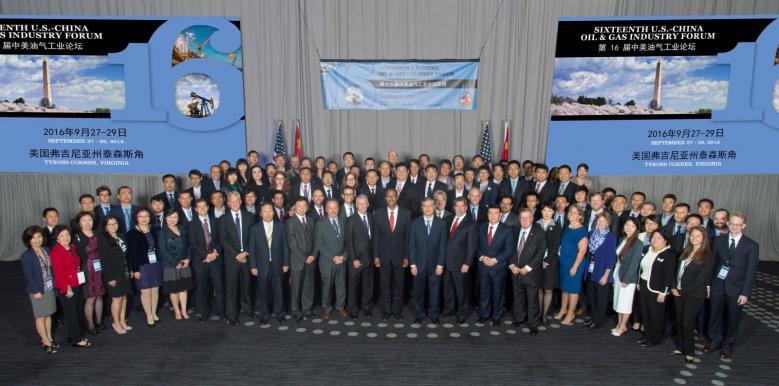 16th U.S.-China Oil and Gas Industry Forum
The 16th U.S. - China Oil & Gas Industry Forum was held September 27 - 29, 2016 in Tysons Corner, Virginia, USA. The U.S. - China Oil & Gas Industry Forum (OGIF) is a public-private partnership involving government and industry representatives from the United States and China. The Forum enables the two countries to meet common goals, including development of secure, reliable and economic sources of oil and natural gas, while facilitating investment in the energy industry.
The Forum opened with an informal opening reception on Tuesday evening, September 27 at the American Gas Association. OGIF technical sessions took place at the Hyatt Regency in Tysons Corner, VA on Wednesday - Thursday, September 28 - 29. A formal OGIF reception and dinner was held Wednesday evening at the Hyatt Regency Tysons Corner.