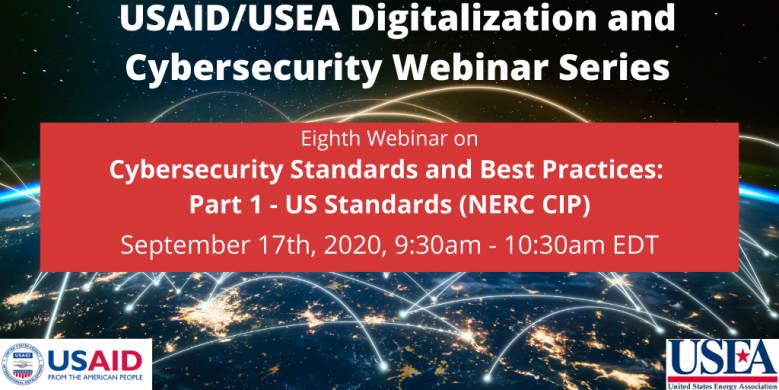 Cybersecurity Standards and Best Practices: Part 1 - US Standards (NERC CIP)
This is the eighth in the series of USAID webinars on Digitalization and Cybersecurity in the Energy Sector hosted by E3.
Given the complexity of business processes and the wide variety of cyber assets used in the energy sector, there is a long list of cybersecurity standards that address security requirements, security controls, resilience strategies, and technologies.

The NERC CIP Standards are an important first step for cyber professionals to use when assessing and improving their cyber environments. The webinar will address questions such as:
Can compliance with standards guarantee cyber protection?
Which standards should be mandatory?
Which standards do we have to comply with?
Common challenges and wins for compliance and security
This webinar will be recorded and posted on the USEA website. If you have any questions, please email Jake Swanson at [email protected].