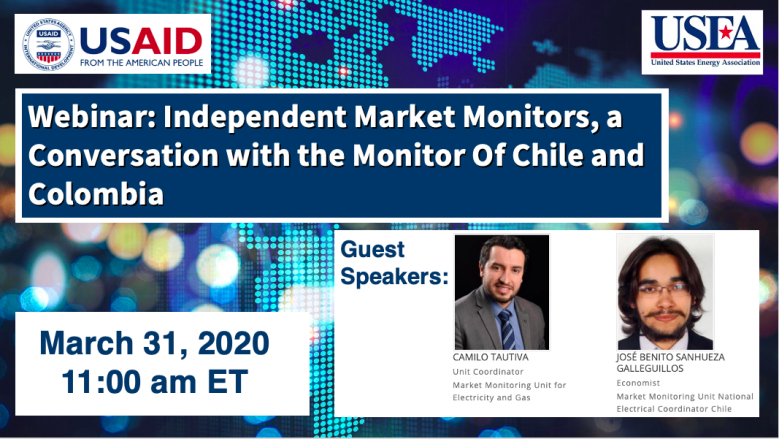 Independent Market Monitors, a Conversation with the Monitor of Chile and Colombia
The United States Energy Association, in collaboration with the U.S. Agency for International Development, is pleased to invite you to our latest webinar on Independent Market Monitors. This webinar will feature presentations by Jose Sanhueza, Economist at the Market Monitoring Unit of Chile's National Electrical Coordinator; and Camilo Tautiva, Unit Coordinator, Market Monitoring Unit for Electricity and Gas, Superintendencia de Servicios Públicos Domiciliarios. They will discuss how market monitoring takes place within their country's electricity-market frameworks.
This webinar is part of a series on Independent market Monitors under our Energy Utility Partnership Program under USAID's Bureau for Economic Growth, Education and Environment (E3), aimed at presenting options for conducting and monitoring of electricity markets.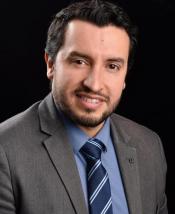 Unit Coordinator
Market Monitoring Unit for Electricity and Gas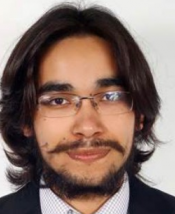 Economist
Market Monitoring Unit National Electrical Coordinator Chile