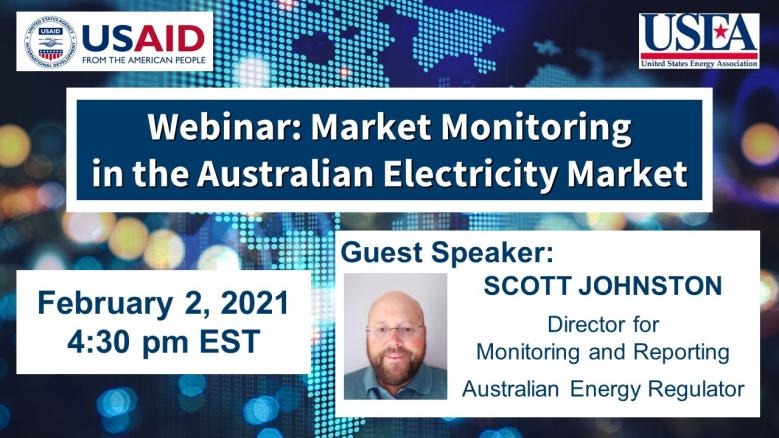 Market Monitoring in the Australian Electricity Market

The United States Energy Association, in collaboration with the U.S. Agency for International Development, is pleased to invite you to our latest webinar on Independent Market Monitors. This webinar will feature a presentation by Scott Johnston, director at the Australian Energy Regulator. He will discuss how market monitoring takes place within Australia's electricity-market framework.
This webinar is part of a series on Independent market Monitors under our Energy Utility Partnership Program under USAID's Bureau for Development, Democracy, and Innovation (DDI), aimed at presenting options for conducting and monitoring of electricity markets.