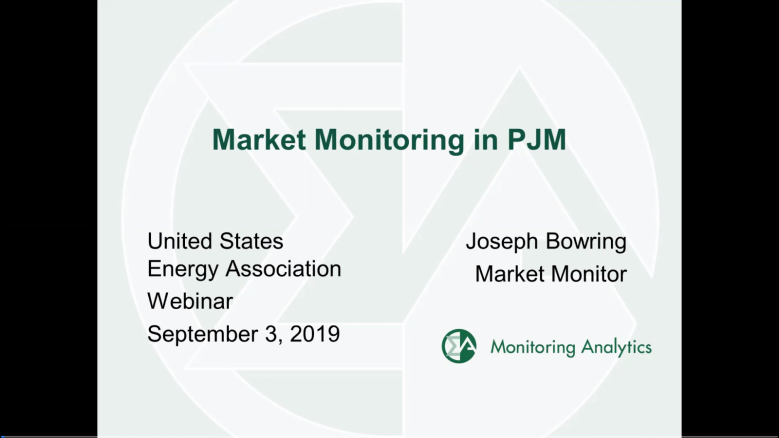 Webinar: Market Monitoring in PJM
Joseph Bowring, President of Marketing Analytics, the Independent Market Monitor for PJM, discussed the role of Monitoring Analytics in monitoring PJM, its current structure and operations, its online market monitoring and technological platforms, and the importance of independent market monitoring. This is the second in a series of webinars on Independent Market Monitors organized by the Energy Utility Partnership Program under USAID's Bureau for Economic Growth, Education and Environment (E3).
Click here to view the webinar.
Please contact Johanna Koolemans-Beynen with any questions or comments at [email protected].