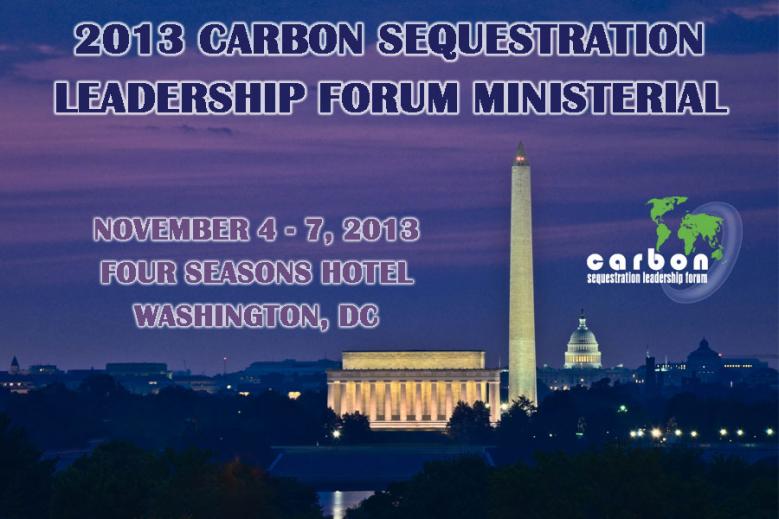 2013 Carbon Sequestration Leadership Forum Ministerial
The 5th Carbon Sequestration Leadership Forum Ministerial Meeting will take place from November 4-7, 2013 at the Four Seasons Hotel in Washington, DC.  The Carbon Sequestration Leadership Forum (CSLF) is a Ministerial-level international climate change initiative that is focused on the development of improved cost-effective technologies for the separation and capture of carbon dioxide (CO2) for its transport and long-term safe storage. The mission of the CSLF is to facilitate the development and deployment of such technologies via collaborative efforts that address key technical, economic, and environmental obstacles. The CSLF will also promote awareness and champion legal, regulatory, financial, and institutional environments conducive to such technologies.
Registration for the 5th CSLF Ministerial Meeting is available here.
The registration fee for all attendees is $700 and can be paid via credit card by following the link below.  Your registration is not complete until payment is received and you have received confirmation of payment.  Contact [email protected] to check the status of your payment.