Primary tabs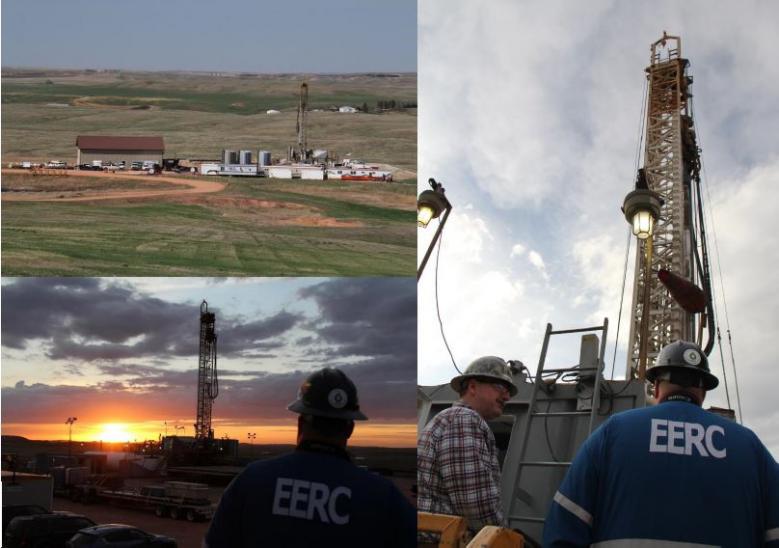 USEA Briefing: Research Experience in Carbon Sequestration: Application of Brine Fluids for CO2 Geologic Storage
Active reservoir management (ARM) has the potential to improve the commercial viability of geologic CO2 storage, and has applications to the geologic disposal of fluids associated with energy production and a broad cross section of other industries. Treatment and handling of brine or "high total dissolved solids" waters associated with energy production can be challenging and not readily or economically accomplished using conventional water treatment techniques. These fluids are typically disposed of through geologic injection.

The Energy and Environmental Research Center (EERC) has partnered with the U.S. Department of Energy National Energy Technology Laboratory and Nuverra Environmental Solutions to establish a Brine Extraction and Storage Test (BEST) facility to research ways not only to improve the management of fluid injection (including produced water and CO2 storage) but also to develop technologies to treat those produced waters for beneficial use as an alternative to injecting them into a disposal well.

The BEST facility provides a first-of-a-kind field site to test, develop, and validate water treatment technologies and active reservoir management strategies. Ultimately, the results of this work will contribute to the management and performance of geologic CO2 storage and saltwater disposal, extend the life of injection wells, and provide new sources of water or value-added products for beneficial use.