Bilateral Partnership:
Haiti Energy Regulatory Partnership
Haiti Electricity Distribution Partnership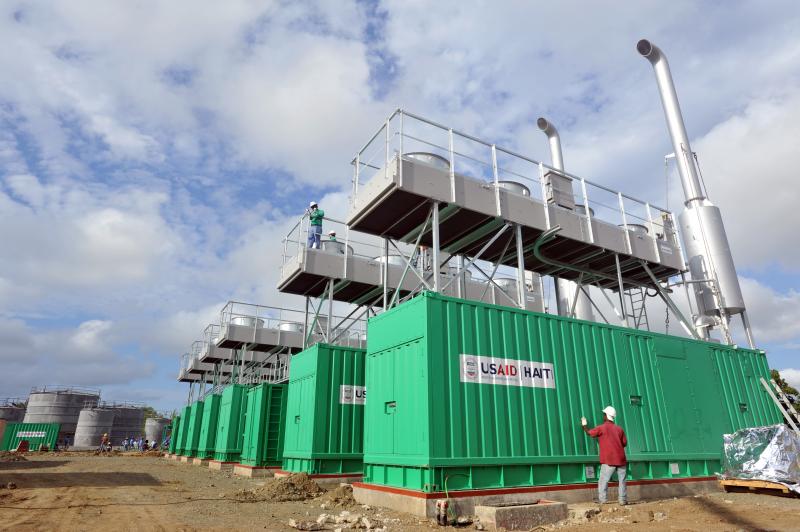 USEA worked with key energy stakeholders in Haiti under the Haiti Energy Policy & Utility Partnership (HEPP) to share best practices and real-world case studies related to institutional reform and good governance under policy, legal and regulatory frameworks to attract private investment in the Haitian energy sector. Through a series of exchange programs to the U.S. and third-country partner utilities, the partnership shared practical information to the Haitian energy policymakers and utility executives and shed light on the importance of modernizing Haiti's energy sector, encouraging private sector investment, and diversifying generation capacity.
Results
From 2014 to 2017, USEA facilitated 10 activities that introduced best practices in the following areas:
Energy policy, legal and regulatory frameworks that lead to needed reforms to modernize the electricity sector;
Measures to encourage private sector participation and investment;
Cross-border electricity trade;
LNG imports and utilization;
Grid-connected renewable energy;
Reduction of electricity distribution losses (commercial, technical, and theft);
Customer billing and collections;
Solar micro-grid maintenance;
Pilot project for sustainable electricity distribution (PPSELD);
Renewable energy development and integration
Generation
Haiti Energy Regulatory Partnership
USEA provided technical assistance in the establishment of Haiti's newly formed regulatory agency, l'Autorité Nationale de Régulation du Secteur de l'Energie (ANARSE), in order to bolster its capacity as a newly established regulatory entity in the energy sector. The technical assistance resulted in:
Review of the licensing definition and application across power sector activities;
Assessment of tariff design options for Haiti and the appropriateness of performance-based ratemaking (or incentive-based ratemaking);
Development a tariff design that encourages foreign investment;
Definition of the roles and responsibilities of new ANARSE staff and internal departments; and 
Development of a strategic plan for the new regulatory entity, providing recommendations for its establishment and operation.
Distribution
Haiti Electricity Distribution Partnership
USEA worked with Électricité d'Haiti (EDH) and various Haitian ministries in the distribution sector to identified best practices on: installing efficient and competitive technologies to tackle reduction of technical and commercial losses; enhancing the role of the utility in supporting reliable electric supply, minimizing losses, ensuring viable utility business operations, and establishing healthy relationships with customers and the public; developing technologies and techniques for improving distribution utility performance, focusing on technical, financial and customer service issues; strategies and approaches of U.S. and international utilities on how best to integrate smart grid technologies/systems and customer information systems; and incentives for, and technical and economic challenges to, implementation of advanced meters and smart grid infrastructure.