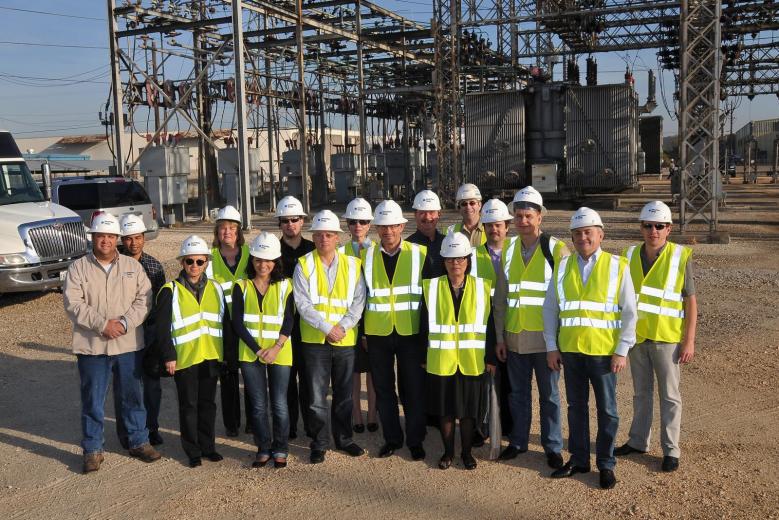 Russian/American Smart Grid Partnership Initiative: Initial Exchange Visit
November 29 – December 8, 2010
Austin, Texas
 Houston, Texas
 Washington D.C
Introduction
The REA is charged with developing a Smart Grid Initiative/Roadmap under Law No. 261 on Energy Efficiency.  The Russian/American Smart Grid Partnership will support REA's effort by providing access to smart grid specialists from U.S. transmission companies, system operators, distribution companies, technology vendors, standard setting organizations and federal and state policy and regulatory authorities.  As part of the REA Smart Grid Initiative/Roadmapping process, the partners will consider opportunities to support regional smart grid pilot project initiatives in Russia. 
The United States is seeking to transmit wind power resources located mid-continent to load centers on the east coast.  Accordingly, Russian experience constructing and operating long distance transmission lines of 750 kV and above is of interest to the United States.  Partnership activities will include the exchange of information on long distance, high voltage transmission.
Objectives
This is the first exchange visit to be conducted under the Russian/American Smart Grid Partnership Initiative.  The objectives of the exchange visit are to:
Discuss the motivations for implementation of smart grid technologies in distribution and transmission utilities and Regional Transmission Operators (RTOs) for smart grid projects
Review the policy, legal and regulatory bases for implementation of distribution and transmission network and consumer based smart grid projects;
Examine the implementation of smart grid projects for consumers and transmission and distribution networks, including the goals and objectives for each; project economics; project consortia; technologies employed; and preliminary results;
Conduct a workshop on the smart grid to further understanding of incentives for, and technical and economic challenges to, implementation of the smart grid; and
Review and finalize a workplan in support of the objectives of the Russian/American smart grid initiative.