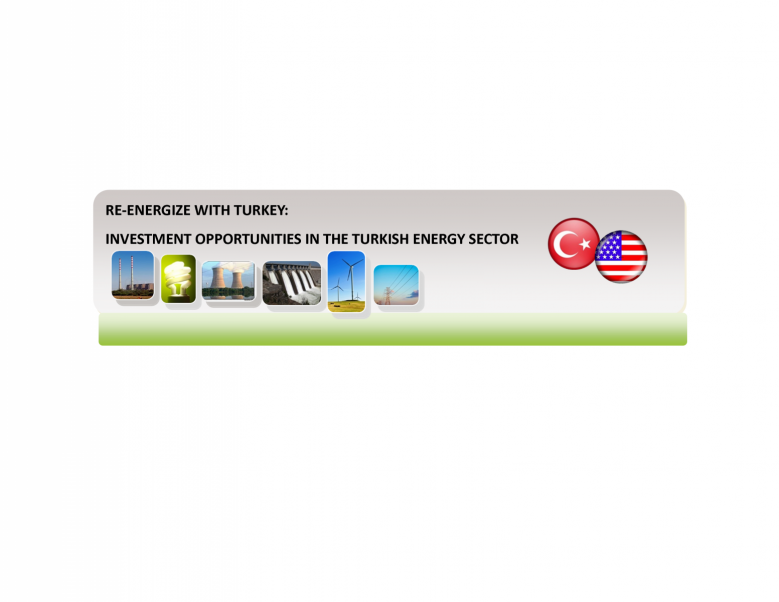 Turkish Energy Sector Investment Roadshow
Turkey is the world's 17th largest economy and offers ample opportunity for global investors. The Turkish economy has sustained remarkable economic performance over the past eight years, growing by an average annual rate of approximately five percent.  With its strategic location, robust economy, political stability, skilled labor force, and young population, Turkey promises growth for investors in all sectors. 
Turkey's energy sector has expected annual growth of six to eight percent in power demand through 2020 necessitating over 50,000 MW of new generation. The government is looking to strengthen national energy security by increasing domestic electricity production; reducing reliance on imported natural gas and coal; privatizing state owned electric distribution and generation companies; and reorganizing its natural gas market and privatizing state-owned natural gas distribution companies.
Turkey boasts a transparent and effective regulatory authority and a maturing wholesale electricity market.  Over the next several years Turkey plans to:
Invest over 20 billion USD in renewable energy production including 10,000 MW of  wind energy, and 300 MW of geothermal capacity over the next 5 years
Develop 5,000 MW of hydroelectric capacity over the next 5 years
Privatize remaining government owned electric distribution and generation companies
Proceed with plans to develop nuclear power facilities
Invest in clean coal technologies
Reorganize its natural gas sector to increase private ownership and move towards a more dynamic natural gas market
The government has also recently enacted legislation providing guaranteed feed-in tariffs and ten year power purchase agreements for renewable energy production; financial incentives for utilizing local manufacturers; and favorable tax rates.