USEA Briefing: The Future of Energy In Australia
Robert Pritchard specializes in International Energy Policy and Strategy.  He was Founding Chairman of the Section on Energy and Resources Law of the International Bar Association.

He is a frequent speaker and author on both Australian and global energy policy issues.

USEA has a reciprocal relationship with the Energy Policy Institute of Australia.

Mr. Pritchard will discuss the circumstances in Australia today with relatively high domestic prices for natural gas and electricity; the issues regarding LNG exports; various exports; coal exports; the current and future circumstances on renewables and use of nuclear power.

Mr. Pritchard will be available for press interview after the briefing.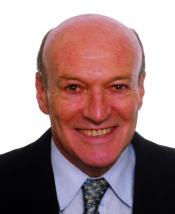 Executive Director, Energy Policy Institute of Australia
Managing Director, ResourcesLaw International, Australia