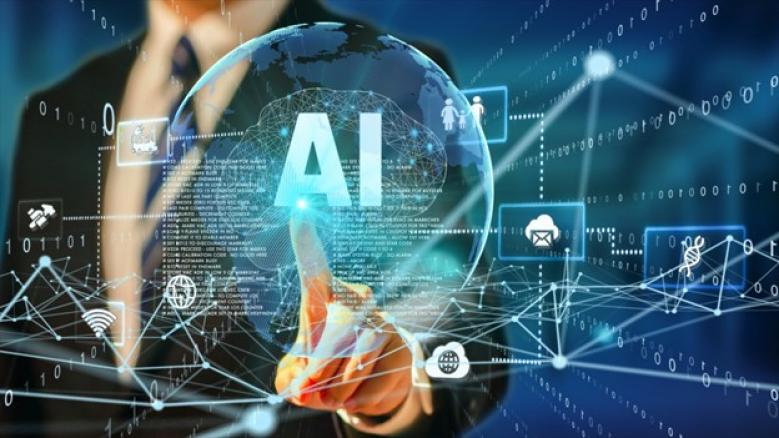 USEA Virtual Press Briefing: The Power and the Challenges of AI Are Coming to Utilities
Something big is happening in the electric utility space: artificial intelligence is moving in -- and it is on its way to becoming a transformative force. The Electric Power Research Institute and most of the national laboratories, from Argonne in Chicago to Pacific Northwest in Seattle, are predicting major impacts on utility operations. The World Economic Forum predicts AI usage will grow 20-fold between now and 2030.
How to manage it? How to benefit from it? How to get to grips with it?  The speed of deployment will vary depending on local utilities --their size, the regulatory environment, and how embracing they are of change. But its effects will be felt everywhere. The consensus is that AI will eventually become part of utility operations across the board.
Initially, it is thought AI will impact customer relations and billing, grid management, integration of renewables into power flows, distributed energy resources management, and demand-side management. Early on, AI will also influence staff deployment, possibly staffing levels. And it will take over much of the work of consumer relations, control of the two-way electric flows between the utility and the customer, and in managing home energy usage.
The United States Energy Association will hold a virtual press briefing, another in its continuing series, on May 3o at 11 a.m. Eastern Time to examine the coming impact of AI on utility operations.
As usual, a panel of experts will answer questions from a panel of journalists who cover energy. Sheila Hollis, USEA acting executive director, will welcome the panels and audience. Llewellyn King, nationally syndicated columnist and broadcaster, is the briefing series' organizer and moderator.
On the experts panel:
John E. Savage, An Wang Professor Emeritus of Computer Science, Brown University
Jeremy Renshaw, Senior Technical Executive, Electric Power Research Institute
Marc Spieler, Transformational Leader, Global Business Development, Nvidia
Daniel Robertson, Senior Director of Innovation, Landis + Gyr
On the reporters panel:
Matthew Daly, Associated Press
Matt Chester, Energy Central
Jennifer Hiller, The Wall Street Journal
Peter Behr, E&E News
Ken Silverstein, Forbes