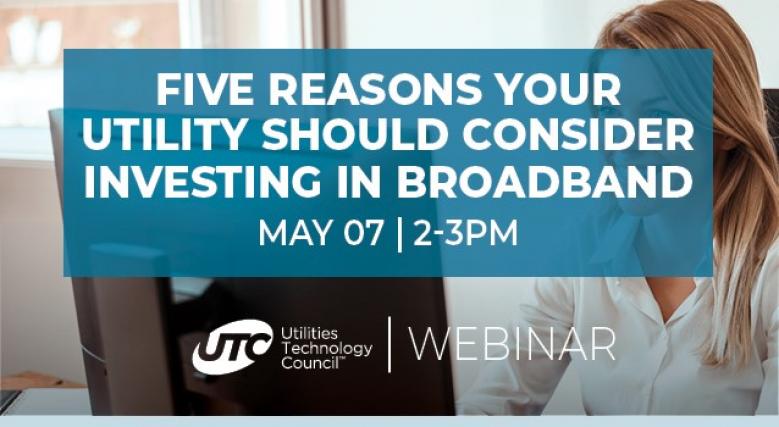 UTC Webinar: Five Reasons Your Utility Should Consider Investing In Broadband
Is your utility determining whether and how it can help resolve the rural broadband gap? Now more than ever, broadband connectivity is essential to keep us connected. Utilities are well suited to help fill this gap in more ways than one. And with federal funding available, this is a unique time in our country's history for utilities to consider broadband service. Participants in this webinar will discuss five reasons why utilities should be thinking about broadband connectivity:
The need has never been greater
Utilities have the assets and know-how
You don't have to go it alone 
There's money available 
Now is the time for thoughtful leadership!