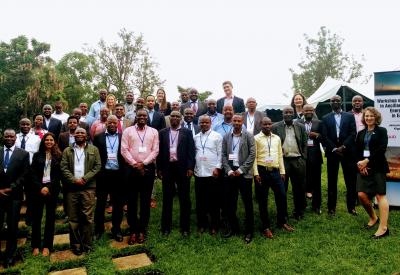 In 2016 and 2017, the USEA-NELSAP Partnership focused on capacity building activities for NELSAP member states (Ethiopia, Kenya, Rwanda, Tanzania and Uganda) on the issues of contract and project management. USEA facilitated several regional workshops for project management specialists, engineers, financial analysist and legal advisors from East African utilities on contract development and negotiations, best practices in procurement, risk management, and dispute resolution. Workshop deliverables included customized project management documents and templates, as well as action plans for regional utilities to improve their contract and project management practices.
In 2019, the USEA-NELSAP Partnership's focus shifted to power trading with the following objectives:
Creating awareness among regional power industry stakeholders on possible mechanisms for allocation and compensation for ancillary service costs, as well as energy storage alternatives, based on U.S. and other international practices;
Providing senior regional government officials and utility management with clear understanding of the existing gaps in the current set-up of ancillary services in the East African region;
Creating a platform for generating sustainable discussions among East African energy stakeholders on policy, regulatory and market barriers for developing both local and regional ancillary and energy storage markets.
EUPP also submitted a report on Power Trading in Ancillary Services and Energy Storage in East Africa: A Roadmap to USAID.