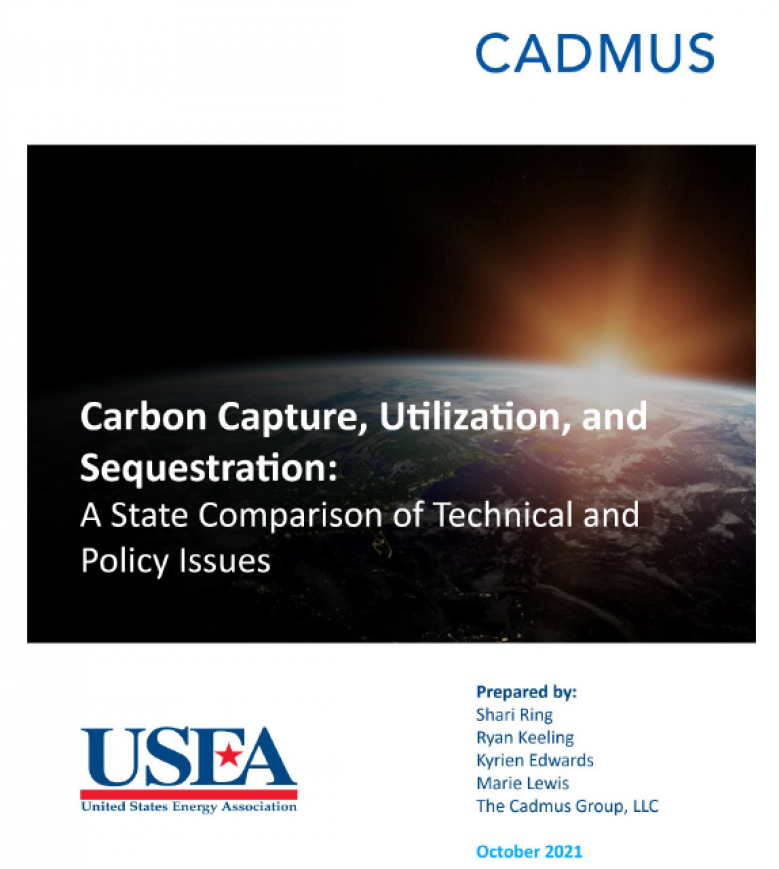 CCUS: A State Comparison of Technical and Policy Issues
With the help of The Cadmus Group, USEA is releasing the study "Carbon Capture, Utilization, & Sequestration: A State Comparison of Technical and Policy Issues." This study evaluates laws, policies, and regulations governing CO2 storage operations and geologic storage across ten states including: Alabama, California, Indiana, Kansas, Louisiana, Michigan, Mississippi, Nebraska, Oklahoma, and Utah. As a result of the expanded interest in CCUS due to the amended 45Q tax credit and the urgency of decarbonization, it is increasingly important for prospective CCUS project operators, legislatures and policy makers to understand legal and regulatory challenges to a more integrated and widespread implementation of CO2 storage. In addition to providing an oversight of the storage capacity and pipeline infrastructure of the states, this project provides comprehensive and comparative analysis of four dimensions of CO2 law, regulation, and policy:
1) land use, mineral, water, and pore space rights;
2) geologic CO2 storage and incremental storage regulation;
3) eminent domain; and
4) regulation of CO2-EOR, oil and gas activities, and CO2 pipelines.
The study suggests opportunities to harmonize energy policies and address regulatory gaps and inconsistencies. The aim of this study is to facilitate better understanding of the legal underpinnings that frame risk, uncertainty, and investment in CO2 utilization and storage infrastructure and projects, and to provide a roadmap for changes which are conducive to project development. 
Join us as we present the summary results of this study and look at the possible pathways forward with this information in hand. Please find the report on the right hand side of this page under "presentations."