CONSENSUS: Unlocking the Energy Transition with the Keys to CCUS Commercialization
As the US continues on its path of decarbonization and goal of a low to zero carbon economy, one huge opportunity in this transition is the use of CCUS.
Finalized guidance on the 45Q Tax Credit, the recently introduced Storing CO2 And Lowering Emissions (SCALE) Act supporting CO2 infrastructure and yesterday's CCUS Bill, CCUS Tax Credit Amendments Act by Senator Manchin, all show the support to do this.
Globally, new projects are being announced daily that either are CCUS or components of clusters and hubs forming large regional CCUS programs.
Chuck McConnell University of Houston with his CCUS Commercialization Consortium will lead a panel including Nigel Jenvey of Baker Hughes and Fred Eames a partner at Hunton Andrews Kurth and Kenneth Nemeth, Secretary and Executive Director of the Southern States Energy Board
Moderated by Michael Moore
The presentations and the University of Houston's Center for Carbon Management in Energy Report from the 45Q Symposium can be found under "presentations" on the right of this page.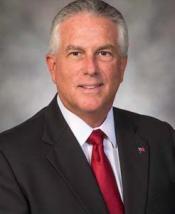 Energy Center Officer, Center for Carbon Mgmt in Energy
University of Houston
Secretary and Executive Director
Southern States Energy Board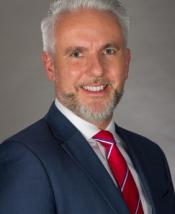 Global Head of Carbon Management
Gaffney, Cline, & Associates
Partner
Hunton Andrews Kurth