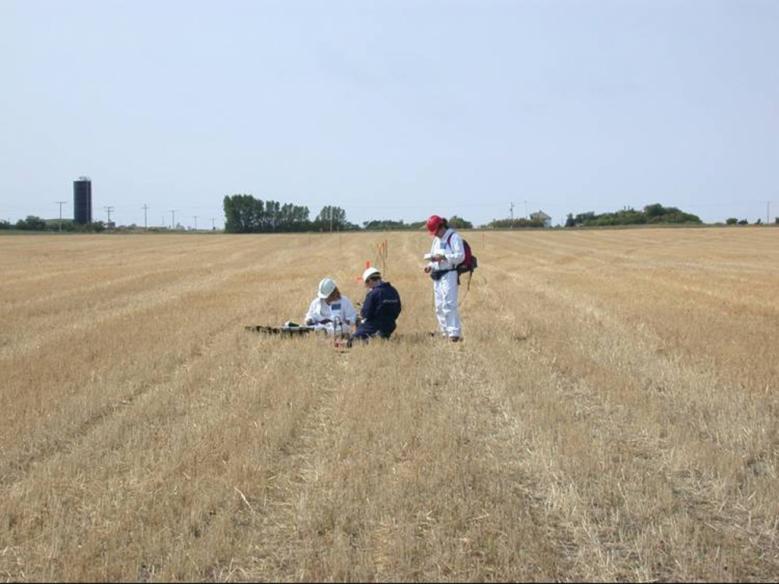 A Decade of CCUS Operations and Applied Research in the Weyburn and Midale Oilfields
USEA hosted a briefing on "A Decade of CCUS Operations and Applied Research in the Weyburn and Midale Oilfields" on September 6, 2012.  The briefing was presented by Neil Wildgust, Chief Project Officer for the Petroleum Technology Research Centre.
Utilising anthropogenic carbon dioxide (CO2) from the Dakota Gasification Company's plant in Beulah, North Dakota, the Weyburn and Midale oilfields of southern Saskatchewan, Canada, now contain well in excess of 20 million tonnes of injected, monitored and geologically stored CO2 – making this the world's largest existing carbon dioxide capture, utilisation and storage (CCUS) project. Building on the enhanced oil recovery (CO2-EOR) operations of Cenovus Energy and Apache Canada, respectively, the IEAGHG Weyburn-Midale CO2 Monitoring and Storage Project has now provided over a decade of world class applied scientific research. Technical highlights have included the successful application of seismic surveys to map the distribution of CO2 within the storage reservoir, characterisation of the reservoir and adjacent environment to allow comprehensive risk assessment, and development of new tools to aid in the assessment of wellbore integrity. The research project also enabled the unequivocal disproval of leakage allegations made against the Weyburn site in 2010. In summary, the CO2-EOR operations and allied research have successfully demonstrated CCUS at industrial scale.
Neil Wildgust
Neil Wildgust is Chief Project Officer for PTRC, primarily responsible for managing the IEAGHG Weyburn-Midale research project. Neil also retains a link with his former employer, IEAGHG, acting as their representative officer in North America and is also a member of the PCOR Technical Advisory Committee. He holds an MSc in Applied Environmental Geology from Cardiff University and a BSc (Hons) in Geology from Southampton University, is a chartered geologist and has 25 years of industrial experience including mining, land contamination and hydrogeology.