Membership Briefing: BROADBAND FOR CRITICAL INFRASTRUCTURE
Considering Advanced Control Technologies?  Don't Forget the Communications Platform That Makes It All Work. 
Advanced technologies are enabling improvements across the energy sector in safety, efficiency, and resiliency of service, from natural gas distribution systems to the modern electric grid accommodating rapidly growing numbers of distributed energy resources (DERs). Sensors and smart devices located on infrastructure in sometimes remote locations can reduce risk by cutting power to a downed line, warning of wildfire conditions, and checking gas line pressure. These exciting capabilities depend upon connectivity to carry data from a sensor to the control system and from the control system to a smart device that takes action--frequently in the blink of an eye. Where fiber connections are not a good fit, private broadband wireless networks will serve as the communications platform that underlies and enables the energy sector to benefit from these advanced technologies. A new block of spectrum should soon be available nationwide for these private broadband systems, enabling lower cost of ownership and access to an existing global ecosystem of equipment. As an industry, we need to recognize the importance of private wireless broadband systems and understand significant short-term developments that will make them more obtainable than ever before--and we need to take advantage of these developments in a concerted manner to secure our energy future.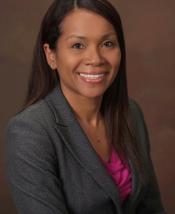 Vice President, Business Development & Sales
Anterix
President & COO
Anterix