A Practical Guide to Asset Recovery and Circular Economy for Electric Utilities
View the webinar recording here: https://www.youtube.com/watch?v=bWlLNOy685w&t=191s 
While many electric utilities have ambitious power generation decarbonization goals, few consider resource circularity in climate targets, financial models, supply chain, and inventory management. Traditionally the electric utility sector has utilized the standard "take-use-make" approach of the linear economy in its supply chain and inventory planning processes. The circular economy model, which emphasizes a "make-use-reuse-refurbish-recycle" approach, has emerged as an alternative to reduce costs and mitigate supply chain disruptions for assets such as transformers, meters, and more. Refurbishment can also avoid emissions generated from electrical asset fabrication, supply chain, and disposal to meet targets in USAID's Climate Strategy. Further, a utility or vendor that can refurbish and remake assets will have greater "storm stock" available, and hence have increased readiness to respond to natural disasters with benefits to reliability metrics and resilience goals. Asset reuse also enables lower-cost connections for low-income customers, thereby increasing energy access. These actions can provide immediate financial benefit for utilities and customers, and motivate the broader energy economy to transition towards a circular future with benefit to all stakeholders.
The Advancing Modern Power through Utility Partnerships (AmpUp) Program held a panel discussion including Arizona State University to introduce a practical framework for asset circularity for an electric utility, utility Salt River Project focused on transformer shortages and mitigation strategies for grid-connected customers, and energy solutions provider Engie Energy Access discussed circularity for solar home systems and mini-grid assets for off-grid customers. The video can be viewed here: https://www.youtube.com/watch?v=bWlLNOy685w&t=100s 
Webinar speakers and content informed development of an actionable guide on asset circularity that will be made available to attendees at a later date.
The AmpUp program is centered around peer-to-peer relationships and strong practitioner and stakeholder networks to support net-zero goals through a consortium of five organizations. The AmpUp program can: support peer learning; share best practices on creating funds for just transition; empower communities by facilitating inclusive dialog and the development of action plans; develop strategies and policies to address the loss of employment; provide opportunities to transition and train for the clean energy economy; and support the development of policies for financial security. AmpUp is comprised of: 
Arizona State University 

MK Advisors 

NRECA International 

Segura Consulting 

U.S. Energy Association 
The AmpUp program is funded by the USAID Bureau of Development, Democracy, and Innovation (DDI). This webinar is part of a series co-organized by USAID and USEA to help support a just transition to net-zero emissions. Learn more about AmpUp here.
Speakers:
Kristen Madler

, Clean Energy Coordinator, U.S. Agency for International Development

Nathan Johnson

, Director – Laboratory for Energy And Power Solutions (LEAPS), Associate Professor – The Polytechnic School, Arizona State University

Rajesh Buch

, Business Development Director – Walton Sustainability Solutions Service, Sustainability Practice Director – International Development, Arizona State University

Hitendra Chaturvedi

, Professor of Practice – W. P. Carey Supply Chain Management, Arizona State University

Sam E. Cutruzzula, Manager – Sustainable Solutions, Salt River Project
Tim Webley, Supervisor – Transformer Shop, Salt River Project
Greyson Onesmo Metili, Head of Africa Operations, Engie Energy Access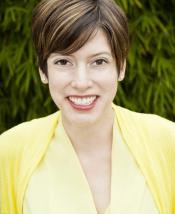 Clean Energy Coordinator
U.S. Agency for International Development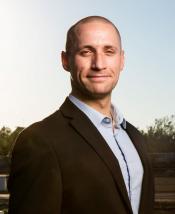 Director - Laboratory for Energy And Power Solutions (LEAPS)
Associate Professor - The Polytechnic School - Arizona State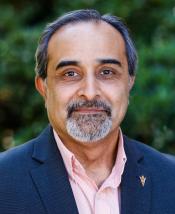 Director of Business Development
Arizona State University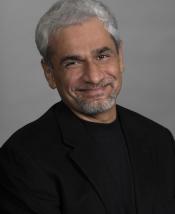 Professor of Practice – W. P. Carey Supply Chain Management
Arizona State University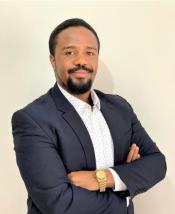 Head of Africa Operations
Engie Energy Access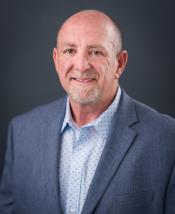 Sustainable Solutions Manager
Salt River Project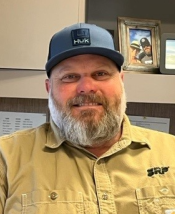 Supervisor, Transformer Shop
Salt River Project