Primary tabs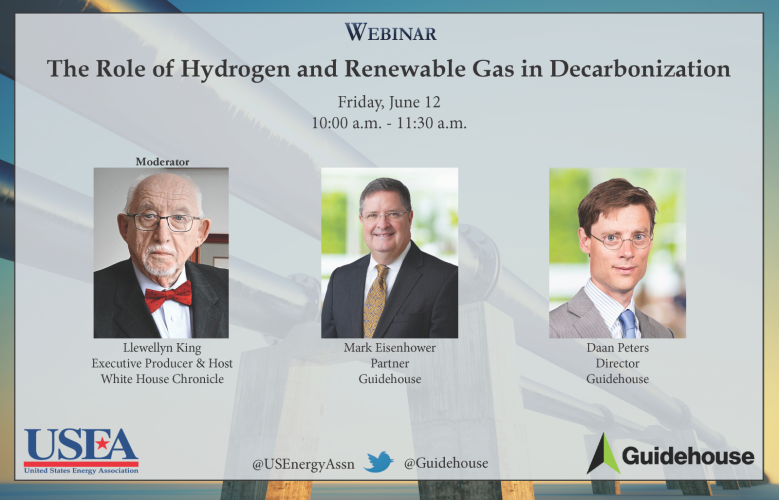 The Role of Hydrogen and Renewable Gas In Decarbonization (webinar)
Join us on Friday, June 12 as USEA hosts consulting giant Guidehouse for a discussion on the role of hydrogen and renewable gas in decarbonization.
Hydrogen is the lightest, most abundant element on Earth. It's rocket fuel.
And environmentalists want it to replace gasoline in the transportation sector, the largest U.S. emitter of greenhouse gases blamed for climate change.
New hydrogen and renewable gas technologies are proven to contribute to greenhouse gas reductions. Quickly scaling these technologies, however, will require new policies across government to drive near-term investment and accelerate deployment in the coming decade.
Is now the time for hydrogen expansion? Veteran journalist and host of White House Chronicle, Llewellyn King, will moderate this conversation.
Please check out our column in Forbes discussing whether the path forward for hydrogen lay in the wake of low oil prices.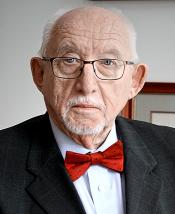 Creator, Executive Producer & Host
White House Chronicle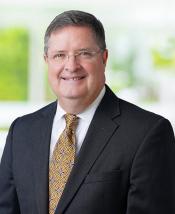 Partner, Energy, Sustainability, and Infrastructure
Guidehouse
Director, Utilities & Energy Companies
Guidehouse