USEA CONSENSUS Webinar: Indian Energy Minerals Forum
The Indian Energy Minerals Forum is a continuation of the engagement that began with energy and mineral stakeholders at the Indian Energy Minerals seminar at the Reservation Economic Summit in Las Vegas in March 2020.  Stakeholder feedback indicated interest in a broader discussion with the tribal community.
 
With a rich supply of coal, oil, natural gas and critical minerals in close proximity to railroads and other infrastructure, and with access to potential carbon capture utilization and storage sites, Native American tribal lands have the ability to fuel energy-based economic development and create sustainable, well-paying jobs in the rural west. 
 
This is the first in a series of webinars that will provide an outlook on strategic resources and outline an Indian Country energy future characterized by self-determination, environmental best practices, tribal-led public and private partnerships, and the development of new energy markets enabled by integrated infrastructure development.
Welcome – USEA, Featuring Joseph Giove,  Director of Coal Business Operations at USDOE Fossil Energy
Introduction – Derrick Watchman, President, Sagebrush Hill Group LLC
Presentations
Tribal Resources – Stephen Manydeeds, Division Chief, Office of Indian Energy and Economic Development, U.S. Dept. of Interior
"The Lay of the Land – Tribal Resources"
Tribal Perspective – Shane Seibel, Growth Fund Executive Director, Southern Ute Indian Tribe
         "Building A Tribal Energy Entity"
Industry Perspective – Joseph Micheletti, Chief Operating Officer, Westmoreland Mining LLC
"A Tribal – Company Partnership"
Conclusion/Summary – Steve Grey, Board Member, Four Corners Economic Development Inc.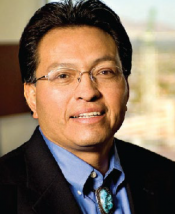 President
SageBrush Hill Group, LLC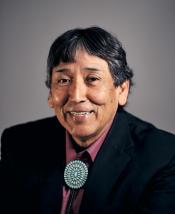 Former Board Chairman
Four Corners Economic Development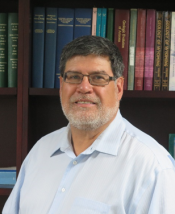 Chief of Division of Energy and Mineral Development
US-DOI, Assistant Secretary-Indian Affairs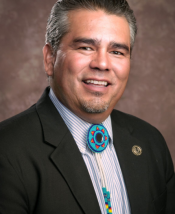 Executive Director
Southern Ute Growth Fund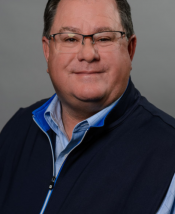 Chief Operating Officer
Westmooreland