Carbon capture and storage (CCS) is gaining attention on a national and global scale, in large part due to the November 2021 passage of the Bipartisan Infrastructure Law, which allocated $12.1 billion in federal funds to CCS as part of the national effort to achieve President Biden's decarbonization goals. This was part of the larger climate package because scientists across the globe agree that efforts to prevent the rapid warming of the Earth due to excessive carbon dioxide (CO2) buildup in the atmosphere will not be successful without CCS. As a result, commercial-scale CO2 sources that want to develop CCS projects face risk in many parts of developing, permitting, and executing a project.
This new exposure for the technology, components of which have been in use for nearly a century and a half, along with increased regulation around the emissions of CO2, has brought with it significant interest by industry in including CCS into their business portfolios. But while those who have worked in the CCS space, or with the technology, for decades know it to be a proven technology with the potential to stem some of the worst effects from climate change, those who are just learning about the technology – and who are being asked to commit resources to finance or ensure CCS projects – still have a lot of questions. Some of the key gaps in the critical path toward CCS deployment are the technical gaps that have not been sufficiently studied. Those wishing to explore CCS will need to be aware of risks associated with development of an integrated CCS program, especially with a series of sequential phases of development: Integrated CCS Pre-Feasibility, Storage Complex Feasibility, Site Characterization, and Permitting and Construction.
Join Battelle and USEA as they release their FY22 Report assisting stakeholders address these risks.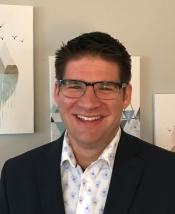 Research Scientist
Battelle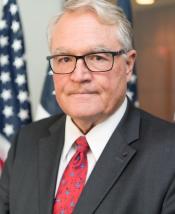 Program Director
United States Energy Association