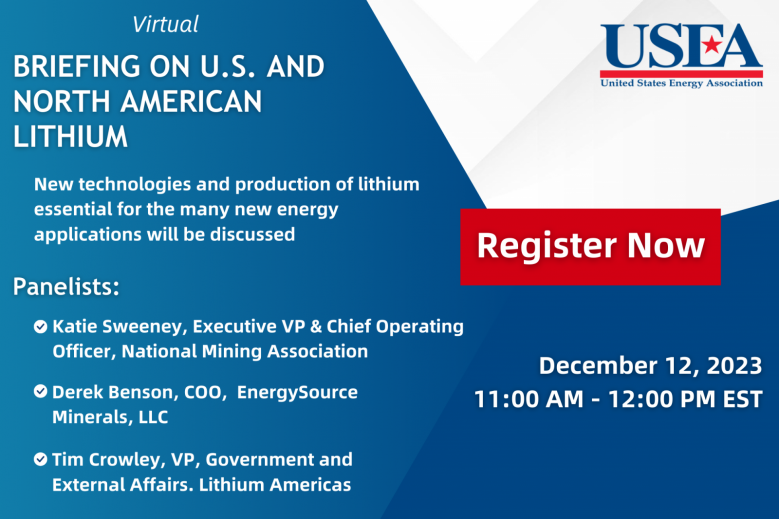 USEA Briefing on U.S. and North American Lithium
Join USEA's one-hour virtual briefing on U. S and North American lithium. We are pleased to provide speakers to discuss new technologies and production of lithium essential for the many new energy applications (batteries for cars, renewable energy used by electric utilities and industrial applications). Due to the U.S. currently produces approximately 1% of the world's lithium with expected demand to reach 3.8 million tons by 2035, speakers will address projections in the need for lithium along with examples of new technologies using lower water impact and lower CO2 footprint for electric utilities and industrial users.
Panelists:
Ms. Katie Sweeney, Executive VP & Chief Operating Officer, National Mining Association
Mr. Derek Benson, COO,  EnergySource Minerals, LLC
Mr. Tim Crowley, VP, Government and External Affairs. Lithium Americas
Who Should Attend: Electric utility planning, industrial energy purchasers, mining engineers, oil and gas driling and production, large scale battery users and auto sector companies. The meeting is also open to those who are new to lithium issues. The meeting is open to all USEA members.