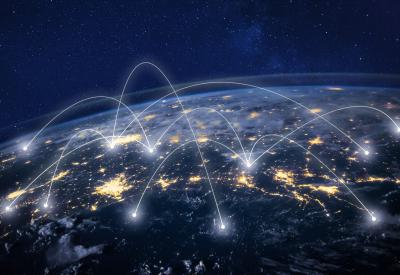 Advancements in technologies, changing customer demands, increasing competition, the move to eliminate government subsidies for electricity, and the need for improved management skills all combine to require utilities to rethink the way they deliver their services.  They need to build new capabilities and transform their work environment while developing a culture of innovation, empowering a tech-savvy workforce, and redesigning their core business processes. Adding to these challenges, as business processes incorporate internet and intranet solutions for making improvements, their data becomes increasingly vulnerable to outside interference and must be protected.
Utilities that acquire the skills needed to redesign business processes and cope with the resulting change management issues and bake strong cybersecurity protection into their upgrades will have a significant advantage over utilities that do not acquire these skills.
To help utilities thrive as the future unfolds, the United States Energy Association (USEA), launched the Business Innovation Partnership (BIP), under its Energy Utility Partnership Program, funded by the United States Agency for International Development (USAID). The BIP program, launched in 2021, created a global network of thought leaders who assisted select USAID partner utilities to navigate some of the most pressing challenges of a rapidly evolving industry.
This program was divided into two parts. The first part, launched in 2020, was a series of webinars primarily aimed at utilities in USAID partner countries but also open for public participation. The webinars were broadly grouped into the following topics:
Cybersecurity and digitization

Grid Modernization

Energy Management
The information contained in the Cybersecurity webinars was gathered into a Handbook, available on our website, and an online course where 51 participants have successfully completed and earned continuing education credits from the Institute of Electrical and Electronics Engineers (IEEE).
The second part of the Business Innovation Partnership program was more narrow and deeply focused. In this part of the program, five USAID-partner utilities, from Dominican Republic, Ghana, Jamaica, Nepal, and Pakistan were selected for participation. Each utility, in turn, selected a senior-level executive to champion the improvement process, a process improvement team, and a change management team.
For a little over a year, from August 2021 to November 2022,  Edesur from the Dominican Republic, Ghana Grid Company Limited (GridCo), Jamaica Public Service (JPS), Nepal Electricity Authority (NEA), and Pakistan's Power Information Technology Company (PITC) received specialized business process innovation and change management training from Lumen Insights and The Competitive Company (TCC), respectively. Lumen and TCC worked with each utility team to understand their needs and increase their business process design and change management capacities. Working together, project charters were developed that incorporate new technologies and best practices for business process improvements and applied these newly acquired skills to a specific business process. The processes selected were aimed at enhanced cybersecurity, improved operational efficiency and customer service, and creating new revenue streams. The consultants also worked with team members to get them certified as Change Management Professionals and as Lean Six Sigma Green Belt professionals.  In addition, Volunteer mentors from across different industries were selected to work with the utility teams and facilitators to provide their insights on any issues the teams may be struggling with and offer their advice on how they handled similar issues in their projects.
The challenges, opportunities, and lessons learned from this first iteration of the Business Utility Partnership were summed up during the Business Innovation Partnership Closing Conference.
---
Cybersecurity
Many business process innovations require real-time access via intra-and-internet technologies which expose critical utility operations to outside interference. Protecting these systems from hacking is paramount to utility success. New cybersecurity technology skills and organizations will have to be created to assure the continued integrity of critical business systems. Cybersecurity issues should be addressed concurrently with digitalization plans and not as an afterthought.
EUPP conducted a
series of webinars on cybersecurity
 and established the 
Electricity Sector Cybersecurity and Digitalization Handbook
. Started in June 2020 the series of 16 webinars and 2 industry panels on cybersecurity educated utilities on cyber standards, trends, and best practices. The webinar series and panels formed the foundation for the Business Innovation Partnership (BIP) that convened a global network of utility thought leaders to assist USAID-partner utilities in navigating some of the most pressing challenges within a rapidly changing industry.
The Cybersecurity handbook was prepared to summarize the cyber security webinar series to be used by utility staff as a resource when initiating conversations with utility executives and boards of directors about this ever-evolving industry area. It's an easily consultable reference document for utilities to use both for projects specifically focused on cybersecurity, but also to help protect all critical utility assets from cybersecurity attacks. The handbook encourages EUPP partners to integrate cybersecurity into their utility business processes, no matter where those utilities are in the world. The handbook is also a valuable source of information for energy sector regulators and government officials in carrying out their responsibilities to provide utilities with guidance, incentives, and funding to address cybersecurity.
EUPP also developed an online cybersecurity course based on these resources and upon completion participants from USAID-partner utilities are awarded certification through IEEE.
---
Grid Modernization
Electric power systems around the world are undergoing unprecedented transformations. From integrating distributed energy resources (DERs) to smart grids, these 21st-century developments require cutting-edge solutions to maintain or increase grid resiliency and flexibility. EUPP conducted a series of webinars on the current solutions being implemented for Grid Modernization.
---
Energy Management
A wide variety of tools already exist to manage the grid more actively, others are still under development. Distributed energy resources (DER's) constitute a family of such tools while also posing problems of their own. As renewable deployment continues to scale globally, utilities must plan strategically to ensure they optimize the use of more renewable generation and other DERs. These strategies should include plans that don't just account for, but truly integrate the billions of devices that will be used on the future distributed energy platform—including line sensors, smart thermostats, and other Internet of Things (IoT) devices. In addition to the distribution system, some of the generation tools that these webinars will be examining include electricity tariffs, dynamic line-rating technologies, storage, and Automatic Generation Controls (AGC). By adopting an agile, digitally informed, design-based approach, and incorporating appropriate energy management technologies, utility executives can seize opportunities and drive organizational change. Understanding new energy sector requirements and the disruptive forces changing the electricity sector can help utility boards and executives focus on the most promising opportunities to streamline operational efficiencies and design new revenue streams with innovative products and services.
EUPP is conducting a webinar series on Energy Management