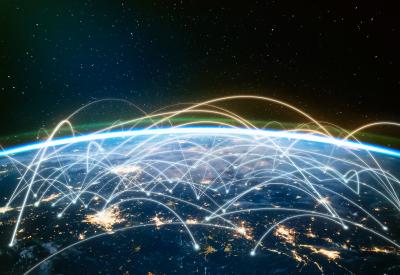 The advancement in technologies, changing customer demands, increasing competition, the move to eliminate government subsidies for electricity and need for improved management skills all combine to require utilities to rethink the way they deliver their services. Business practices of the past no longer meet the requirements of the future. Increasing pressure to lower costs while providing better customer service is forcing utilities to use technology to provide cheaper, faster, and better delivery of their services. Applying technology to current business processes requires utilities to have the skills needed to redesign those processes and cope with the change management issues associated with their implementation. Adding to these challenges is the issue that as business process use internet and intranet solutions for making improvements, their data must be protected from outside interference and manipulation.
Change Management
The implementation of new work processes will create uncertainty and turmoil among utility personnel. Change, by its nature, is a threat to many people. Changing business processes will require employees to learn new ways of performing their work, some jobs may be eliminated, some jobs may be added, and new skills will have to be learned. If business process redesign is to be successfully implemented, utility executives must be able to successful execute employee change management issues.
Digitization & Digitalization
Digitization (the process of converting information from analog to digital formats) and digitalization (the process of using digitized data to create business process improvements) can create enormous business value through lower costs, improved quality, and new revenue streams. Utilities must learn how to study their existing business processes, redesign them using the potential offered through digitization and digitalization and implement the new and improved processes.
EUPP is developing a program designed to help selected countries take advantage of the opportunities that digitalization offers in business process redesign, successfully management change management issues, and protect critical operational data.
Cybersecurity
Many business process innovations require real time access via intra and internet technologies which expose critical utility operations to outside interference. Protecting these systems from hacking is paramount to utility success. New cybersecurity technology skills and organizations will have to be created to assure the continued integrity of critical business systems. Cybersecurity should also be planned along with digitalization plans and not as an afterthought.
EUPP conducted a series of webinars on cybersecurity and established the Electricity Sector Cybersecurity and Digitalization Handbook. The handbook is a thorough write up of these webinars to share the valuable information that experts worldwide divulged during the live sessions. 
The handbook is primarily intended to offer utility staff a go-to elementary overview of the cyber landscape to initiate conversations with utility executives and boards of directors about this ever-evolving industry area. But the information is also relevant to energy sector regulators and government officials who are in a position to provide utilities in their regions with guidance, incentives, and funding to address cybersecurity.
The handbook aims to encourage EUPP partners to integrate cybersecurity into the utility business processes which involve people, processes and technology, no matter where those utilities are in the world.
EUPP is also certifying participants from USAID-partner utilities through the Institute of Electrical and Electronics Engineers (IEEE) in cybersecurity.