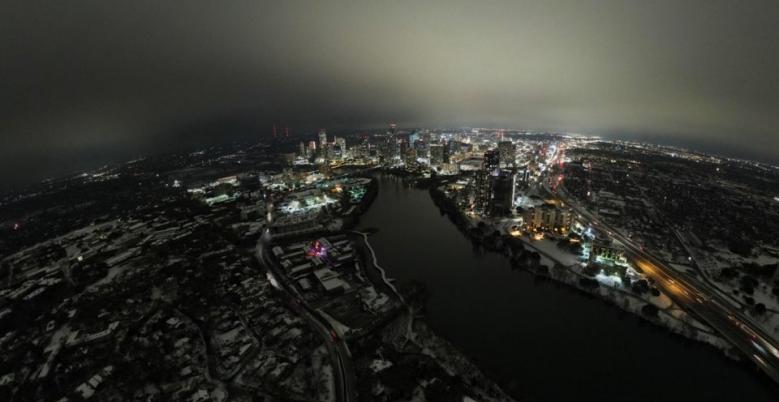 A Letter From Acting Executive Director Sheila Hollis On The Texas Energy Crisis
Obviously, this catastrophe, combined with COVID and other exceptional pressures will precipitate political, social, and healthcare repercussions. There will be a severe accounting for what has transpired, and the blame games will be played in the political, judicial, and regulatory arenas. As an energy lawyer for many decades, I am astonished to see the cascade of events in the most unlikely of places: Texas, Oklahoma, and Louisiana – all of which are energy production hubs for this country.

This disaster underscores the absolutely essential role energy stability and availability plays for everyone, everywhere. While most take that for granted every day, unreliability of energy or total lack of it is an existential crisis for us all. Unintended consequences of the present crisis will continue to unfold. We must be ready to build a safe space to discuss, debate, and move forward with solutions in an open arena without prejudgment.

The fiasco in Texas has brought several industry debates to the forefront that focus on generation, delivery, and consumption in the broadest infrastructural sense.

We must also reconsider the extremely complex relationship between and among various energy sources, delivery systems, and the symbiotic nature of cross-reliance among oil, gas, and electricity and water supply and waste treatment. Could a disaster have been avoided if one type of energy source in Texas was prioritized? Could advanced batteries, with large amounts of stored energy, have provided electricity to all when large parts of the grid shut off?

These issues will be debated and studied and involve a broad array of scientists, engineers, labor leaders, environmentalists, politicians, regulators, philosophers, and social justice advocates. USEA stands ready to be a forum without prejudgment or prejudice for the expression of these ideas and concerns and solutions. USEA always has and always will provide a non-partisan arena for the energy and environmental arenas to inform and promote dialogue on a path forward.

As more information floods and trickles in over the coming weeks and days, we will have more inquiry and analysis and hopefully some answers to some of these questions. And certainly, we will have information that begs even more questions. USEA and its apolitical, nonpartisan mission stands ready to help seek solutions.

Sheila Hollis