Reflecting on Ukraine and Moldova's European Network Synchronization One Year Later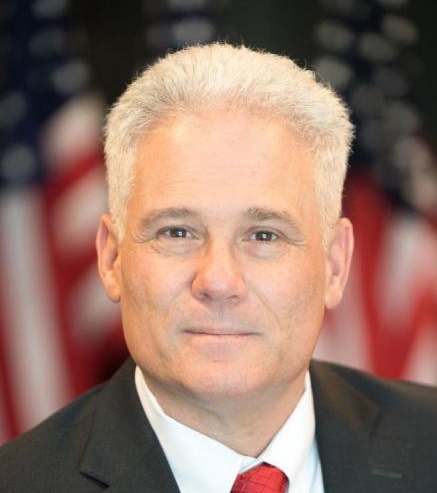 William Polen, Senior Director, USEA 
Last March, after Russia's brutal invasion of Ukraine, Ukraine and Moldova synchronized their electricity networks with the European power grid and disconnected themselves from the Russian transmission system. This ended a commercial and technical relationship that dated to the earliest days of the Soviet Union. Though the public first learned about the synchronization through the media's war coverage, this story was decades in the making and placed USEA's staff and leadership at the center of one of the most ambitious infrastructure projects of the post-Cold War era. 
USEA's efforts to improve Eastern Europe's energy security began with Poland, Hungary, the Czech Republic, and Slovakia, known collectively as CENTREL. The program helped CENTREL meet reliability standards required for it to synchronize its networks with the Western European power grid.   
As a member of USEA's Black Sea Regional Transmission System Planning Project, Ukraine's national transmission system operator, Ukrenerho, had benefitted from over a decade of training on network planning and the use of advanced planning software provided by USEA and USAID. USEA's work took on new urgency with Russia's invasion and occupation of the Donbas and Crimea in 2014, when we redoubled our efforts to support Ukraine's energy security. 
In 2017, Ukrenerho and its Moldovan counterpart, Moldelectrica, signed interconnection agreements with the European electricity network (ENTSO-E). This began a five-year process that ultimately led to their synchronization with Europe. The network simulation models produced by USEA and engineers in Ukraine and Moldova were used by ENTSO-E in a feasibility study to calculate the reliability impact of synchronizing Ukraine and Moldova with the European grid. 
Throughout 2020 and 2021, as Russian troops amassed on Ukraine's border, USEA staff, consultants and Ukrenerho traveled the country to collect generation plant data needed to improve the fidelity of the models. Their travels took them to locations made familiar to us by our daily news feeds—Zaporizhia, Enerho Dar, and Krivy Rih—sometimes less than a hundred miles from the Donbas front. As ENTSO-E completed the study, the USEA team updated the models, produced snap network analyses, and provided moral and technical support to our Ukrainian colleagues as they interacted with a somewhat skeptical Europe.   
In December 2021, two months before the invasion, the study concluded that synchronization with Europe was feasible. But it also found that, under certain circumstances, Ukraine could cause instability in the European grid. As the drums of war beat louder, USEA and other USAID contractors raced against time to develop solutions. Despite our best efforts, we were unable to identify and help Ukrenerho procure a solution before Ukraine was invaded on February 24, 2022. 
Ukrenerho and Moldelectrica were conducting an ENTSO-E-mandated live test of their ability to operate independently of both the Russian and European grids when the invasion began. Disconnected from the Russian grid, from which it received critical voltage support, the Ukrainian electricity network was in an extremely vulnerable position. Over the course of three weeks operating in this isolated mode in a wartime setting, Ukrenerho engineers heroically maintained its network's frequency, proving it was reliable and stable enough to connect with ENTSO-E. On March 16, 2022, Ukraine and Moldova connected to ENTSO-E on an emergency basis, marking a milestone expected to take years to accomplish.   
Over the last six months, Russia's brutal attack on the Ukrainian electricity grid has failed to break the will of the Ukrainian people. After each attack Ukrainian engineers have taken to the field to rebuild and restore the network despite risk to life and limb. Earlier this month, Ukraine supplied its entire electric demand without interruption for three consecutive days. This was the first time it has done so since Russia commenced its attack on the grid. Together, Ukraine and Moldova have proven their worthiness to permanently synchronize with Europe. 
In the coming months, even as Ukraine continues to defend itself from Russian aggression, Ukrenerho and Moldelectrica will work to increase their interconnection capacity with ENTSO-E. With renewed support from USAID, USEA—through the Just and Secure Energy Transition program—will continue its work to secure Ukraine and Moldova's energy future.