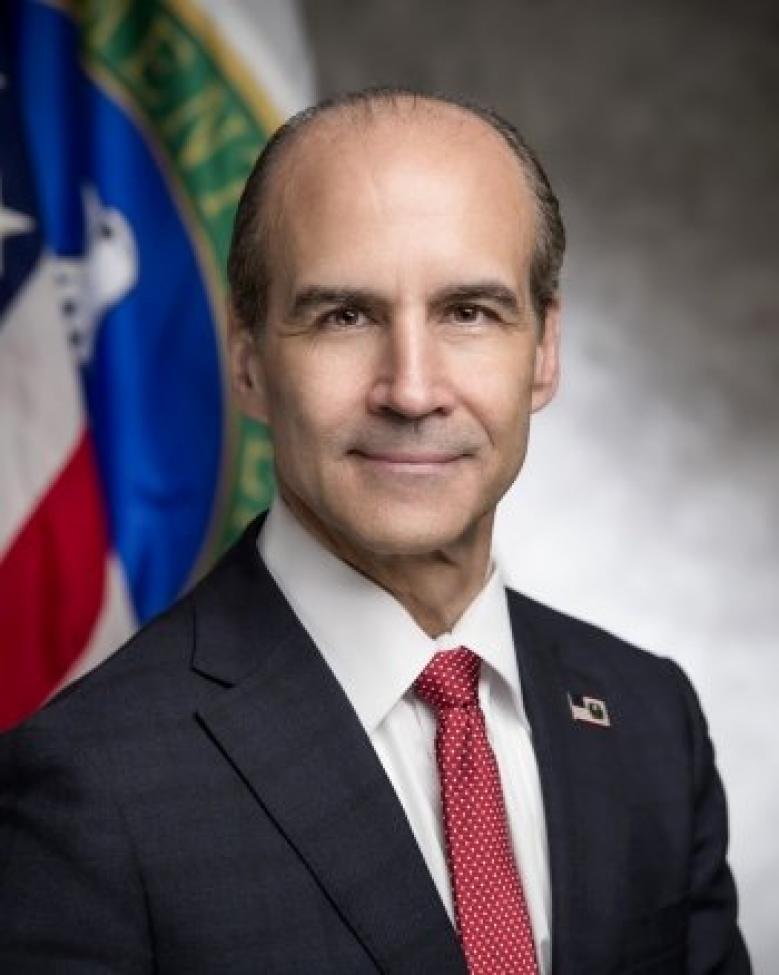 USEA Chief Urges Senate to Confirm Mark Menezes as DOE Deputy Secretary
Washington, D.C
.—Today, in its first
hearing
since President Trump declared a national emergency in March to combat the COVID-19 outbreak, the Senate Energy and Natural Resources (ENR) Committee advanced the nomination of Mark Menezes to become Deputy U.S. Energy Secretary.
The ENR Committee is expected to hold a vote when the Senate returns from recess on June 1, after which the nomination would go to the full Senate for confirmation.
USEA urges the Senate to confirm Mark Menezes quickly and joined energy industry stakeholders in a
letter
of support to ENR Chairman Lisa Murkowski (R-AK) and Ranking Member Joe Manchin (D-WV).
In a statement Wednesday,
USEA Executive Director Barry Worthington
said:
"I strongly urge the entire U.S. Senate to confirm Under Energy Secretary Mark Menezes as Deputy Secretary of Energy.
"Menezes deserves this promotion. He has served DOE as Under Secretary since the end of 2017. His unique experience working on Capitol Hill, within the Trump administration, and with the private sector positions him well to help manage DOE and its $35 billion budget as its chief operating officer.
"Menezes' management experience, understanding of energy issues and work on landmark energy legislation and policy is unparalleled. In his role as Under Secretary of Energy, Mr. Menezes spoke to USEA's Annual Membership Meeting and Public Policy Forum last summer. He is exceptional, an intellectual, and a pragmatist.
"Energy development in the 21st Century rests on energy innovation and advanced technology to achieve decarbonization and meet a growing global energy demand. But there are challenges to that, including cyber threats to our energy infrastructure. Menezes is acutely focused on these issues. He created DOE's Office of Cybersecurity, Energy Security, and Emergency Response.
"Mark Menezes is a visionary, and he knows how to get things done in Washington, which is no small feat. He understands the global energy landscape, supports development of our entire energy sector, and he understands why supplying energy to our allies is important and how it promotes national security and prosperity for all Americans.
"We work closely with the Energy Department and I personally feel that promoting Under Secretary Menezes would continue to advance our industry's progress and grow our economy.
"We support the nomination of Mark Menezes to be the next Deputy Energy Secretary and encourage the Senate to approve his nomination expeditiously."
###
If you would like to speak to Barry Worthington, contact Dipka Bhambani at [email protected] or 202-321-3337