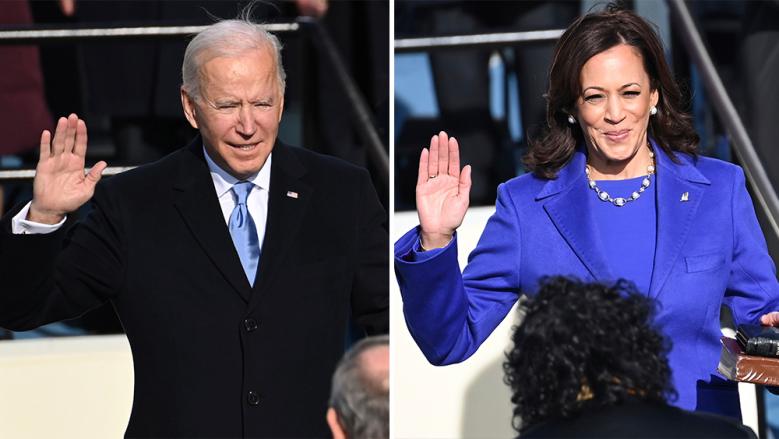 USEA Congratulates President Biden and Vice President Harris
Washington, D.C. – United States Energy Association Acting Executive Director Sheila Hollis issued the following statement congratulating President Joe Biden and Vice President Kamala Harris:
"I offer my sincerest congratulations to President Joe Biden and Vice President Kamala Harris. In spite of the obvious differences from past inaugurations, it was an historic day in its own right. Vice President Harris is making history as the first African American, Asian-American and woman to ever hold that office. Regardless of your political leanings, this is something every American should embrace and be proud of.
"After a storied career as a Senator and Vice President, President Biden's inauguration comes at a significant moment in our nation's 240-year history as we advance energy innovation and technology during a global pandemic. USEA looks forward to working with the new White House and administration officials, newly elected and returning members of the U.S. House and Senate, and the new leaders of Federal agencies.
"2021 will be a busy year at USEA as we continue fulfilling our mission to serve as a resource and voice for the American energy industry. The energy transformation is well underway, and USEA looks forward to offering programs that continue the educational advancement of all stakeholders.
"USEA's mission also calls us to help expand energy access in developing countries, in collaboration with the U.S. Federal government. We expect to continue this vital role with the Biden/Harris administration to positively impact emerging nations worldwide. Having worked particularly closely with the Department of Energy and U.S. Agency for International Development in these endeavors for the last several decades, 2021 offers an excellent prospect for continuing these critical efforts.
"Energy is the lifeblood of all economies - including the U.S. - and President Biden's proposal to 'Build Back Better' could stimulate our own economic growth at a critical time. USEA's Board of Directors and members are dedicated to continuing their support of reliable, affordable, and environmentally sustainable energy as the foundation for that future prosperity.
"The leaders and membership of the new 117th Congress are important decision-makers in our energy future, and we look forward to engaging with them to advance energy legislation that supports improved infrastructure, advanced technology, and 21st Century innovation.
"President Biden and Vice President Harris promise to offer a more diverse administration representing all communities across America. USEA welcomes this inclusivity and looks forward to building alliances with our nation's new leadership to support energy workforce development and harness America's innovative spirit."
###
Photo: deadline.com