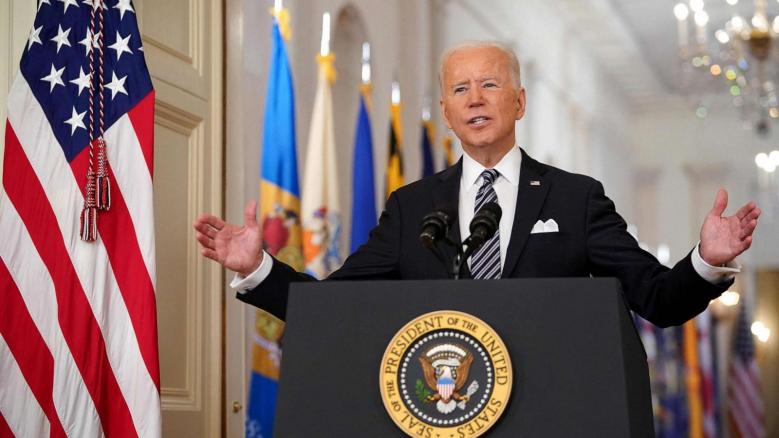 USEA Looks Forward To President Biden's First Address to Joint Session of Congress
Washington, D.C. – In advance of President Biden's first address to a Joint Session of Congress on April 28th, the United States Energy Association shared the following statement. USEA is a nonpartisan, nonpolitical institution that has worked with the Federal Government for thirty years to support the development of safe and environmentally sustainable energy access as a human right.

This statement can be attributed to USEA Acting Executive Director Sheila Hollis:

"Energy is the foundation for economic growth. The Administration's commitment to effectively use all energy resources and carbon management technologies available is a core tenet in USEA's future joint endeavors with the Federal Government. President Biden's announcement of new emissions reductions targets for the United States presents an opportunity for continued dialogue and discussion. In the years ahead, the U.S. will continue to substantially reduce CO2 emissions in the energy sector by 2050, and USEA will continue to serve as a vital resource by convening energy stakeholders domestically and worldwide to share policy, scientific and technical information for the betterment of our planet.

"We look forward to President Biden sharing his vision for energy and environment in his first address to Congress tomorrow night, setting out his administration's plans to engage with Congress, the States, communities and the private sector to enable new developments in energy and the environment that will achieve mutual progress. Having worked particularly closely with the Department of Energy, U.S. Agency for International Development, and the State Department in these endeavors for the last several decades, we look forward to continuing our partnership with them to support access to energy, improved infrastructure, advanced technology, and 21st Century innovation."

Hollis is available for comment before or after the President's address to Congress. To request an interview with her, please contact Ben Finzel ([email protected]) or Dominic Levings ([email protected]).
###