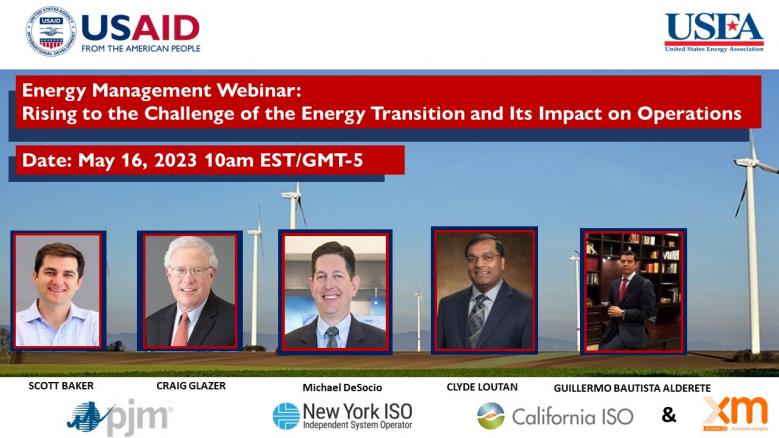 Energy Management Webinar Series: Rising to the Challenge of the Energy Transition and its impact on operations
On May 16th, USEA hosted the 6th installment of our Energy Management webinar series hosted by USAID's Bureau for Development, Democracy, and Innovation (DDI), with guest speakers from New York Independent System Operator, Inc. (NYISO), California Independent System Operator (CAISO) and PJM Internconnection. They discussed the ongoing renewable energy transition and the challenges that it can pose to operations for the power sector. Joining from CAISO was Guillermo Bautista, Director, Market Analysis and Forecasting, and Clyde Louton, Senior Adviser of Renewable Integration and from NYISO Michael DeSocio, Head of Market Design, from PJM Craig Glazer, Vice President of Federal Government Policy and Scott Baker, Lead Business Solutions Analyst. This event was broadcast live from Medellin, Colombia at the offices of XM, Colombia's System Operator who provided additional comments on their ongoing work with Colombia's renewable energy transition. 
If you would like to watch this webinar, please use the link below! and all our USEA's Energy Management Webinars can be found on our Youtube Channel.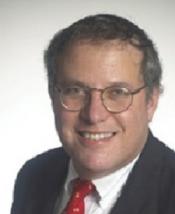 Vice President, Federal Government Policy
PJM Interconnection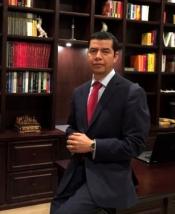 Director of Market Analysis and Forecasting
California Independent System Operator Corporation (CAISO)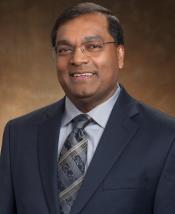 Principle Engineer Renewable Energy Intergration
California Independent System Operator (CAISO)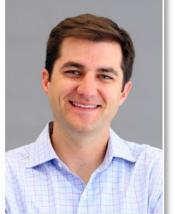 Lead business solutions analyst
PJM Interconnection
Director- Market Design
New York Independent System Operator (NYISO)