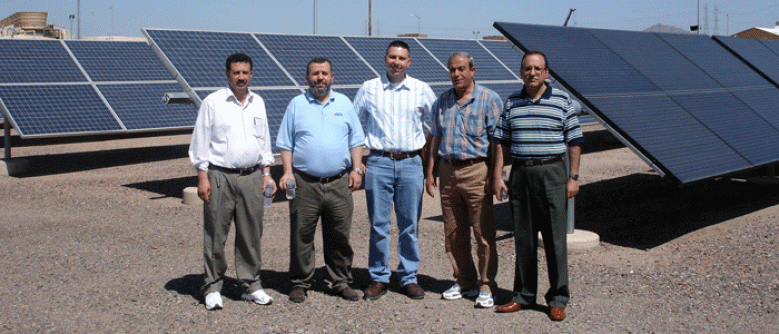 U.S.-JORDAN ELECTRIC POWER TRANSMISSION PARTNERSHIP
Partnership Goal: 
To introduce and transfer best utility practices for planning, operating, managing and maintaining electric power transmission systems. 
Executive Exchange Objectives: 
Improving the reliability and stability of the transmission grid system. 
Accelerating the integration of renewable energy into the grid. 
Improving transmission system planning and operations. 
Introducing advanced techniques for operating the Jordanian electricity market and handling 
Cross-border electricity exchange and cooperation.