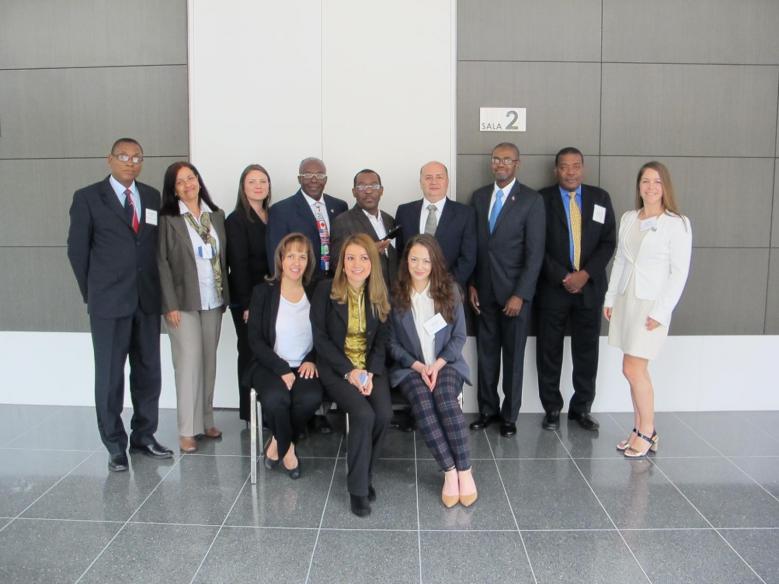 HEPP Executive Exchange to Colombia on Power Sector Reform and Governance
With support from USAID/Haiti, the U.S. Energy Association (USEA) manages the Haiti Energy Policy and Utility Partnership Program (HEPP).  HEPP will expose Haitian energy policy makers and utility officials to the necessary policy, regulatory and technical frameworks needed to expand generation, encourage private investment and diversify Haiti's power resources.  Through a series of exchange programs to U.S. and third-country utilities, HEPP will share practical information, real-world case studies and best practices on a variety of policy and technical issues related to the following areas:
Energy policy, legal and regulatory frameworks that lead to needed reforms to modernize the electricity sector, as well as measures to encourage private sector participation and investment
Cross-border electricity trade
Importation and utilization of LNG 
Renewable energy development and integration.
To launch the program, USEA conducted a Definitional Mission to Haiti and The Dominican Republic from January 21-28, 2014.  There they met with representatives from energy utilities, independent power producers, government agencies and donor organizations in Haiti and the Dominican Republic to gain a more in-depth understanding of the current state of the Haitian and Dominican energy sectors.  It was during these discussions that the participants identified the above key issues about which they desire to learn more.  There are several countries in the Latin America and Caribbean region that have successfully addressed these issues through domestic policy and legal reforms, as well as international cooperation in pursuit of cross-border electricity trade.  During this Definitional Mission, USEA also identified potential host countries for executive exchanges, with Colombia favored to be the first with among several countries. 
HEPP's first activity will take place in Colombia, which has successfully implemented legal and regulatory frameworks to encourage electricity sector reform and private investment.  HEPP delegates will meet with representatives from Colombia's government, regulator bodies and utilities to learn about their experience with restructuring Colombia's electricity sector.  HEPP delegates will also see firsthand the results of Colombia's restructuring and reform efforts during visits to new power generation facilities and energy infrastructure installations.