Primary tabs
Workshop on the Intersection of Advanced Manufacturing and Clean Coal and Carbon Capture Technologies
Emerging Advanced Manufacturing technologies will create the coal plant of the future. These plants will respond to the need to provide secure, stable, and reliable power. To achieve this end, it is necessary to transform how coal technologies are designed and manufactured. Smart manufacturing will incorporate big data and information systems to provide the cornerstone for innovative and disruptive technologies to create coal-fired power plants capable of flexible operations; using next-gen components to improve efficiency and reduce emissions; providing resilient power to Americans; that may be small compared to today's conventional utility-scale coal. They will truly be coal plants of the 21st century.
USEA cordially invites you to take part in a collaborative Workshop on the Intersection of Advanced Manufacturing and Clean Coal and Carbon Capture Technologies, co-hosted with the U.S. Department of Energy's Office of Fossil Energy in Washington, DC. Guests will include subject matter experts from industry, academia, national labs, and the federal government, all with experience in advanced manufacturing, clean coal/clean energy systems, or both.
The program will begin with opening remarks from Assistant Secretary for Fossil Energy, Steve Winberg, followed by a short keynote from Dr. Lalit Chordia, CEO & Founder of Thar Process, Inc. The rest of the day will consist of discussions, including a lightning round with participants sharing their diverse ideas and perspectives, and two breakout sessions focused on specific topics within the workshop theme. To facilitate active participation by all attendees, a workshop pre-read will be distributed a week prior to the workshop with background information to seed the discussions.
Please note: Registration will begin at 8:30 am and the program will begin at 9:00 am. 
Speakers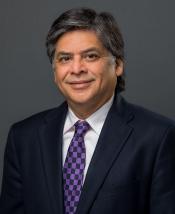 CEO & Founder
Thar Process, Inc.
Dr. Lalit Chordia is Founder & CEO of Thar Process, Inc., Thar Technologies Pvt. Ltd., India, Thar...
more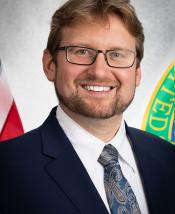 Director
National Energy Technology Laboratory
Brian J. Anderson, Ph.D., is director of the U.S. Department of Energy's (DOE) National Energy Technology...
more