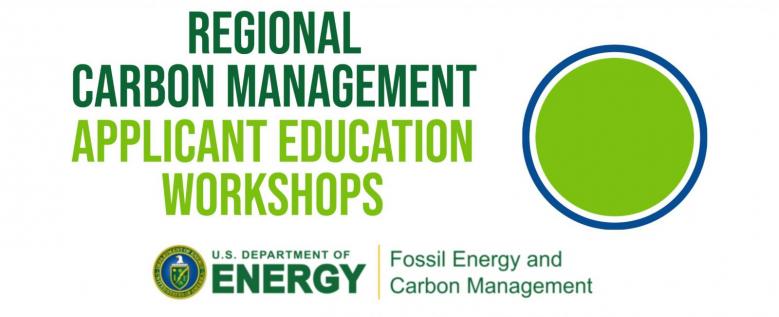 Virtual Carbon Management Applicant Education Workshop
Join the U.S. Department of Energy's Office of Fossil Energy and Carbon Management (DOE-FECM) for a Virtual Kickoff of its Regional Carbon Management Applicant Education Workshops. These workshops support implementation of the Bipartisan Infrastructure Law (BIL) and will target potential applicants interested in developing commercial-scale storage facilities, point-source CO2 capture demonstration projects, direct air capture hubs, hydrogen production hubs with carbon capture and storage (CCS), carbon utilization, and CO2 transport that will be required by these BIL provisions and support decarbonization.
 
DOE will address various components of large-scale projects such as capture of CO2 from point sources and the atmosphere; commercial storage and transport of carbon dioxide; developing teams for integrated projects; DOE procurement requirements and processes; NEPA requirements and processes; lessons learned from past demonstration projects; alternate opportunities for carbon management; environmental justice and community engagement requirements; energy jobs; regulatory requirements; and land and pore space access opportunities.
 
This virtual event will then be followed by a three week series of in-person, day-long workshops bringing together stakeholders of large-scale Carbon Management-related infrastructure projects. In-person events were held in Columbus, OH on April 13th; New Orleans, LA on April 19th; and Salt Lake City, UT on April 26th.